Steal Away
---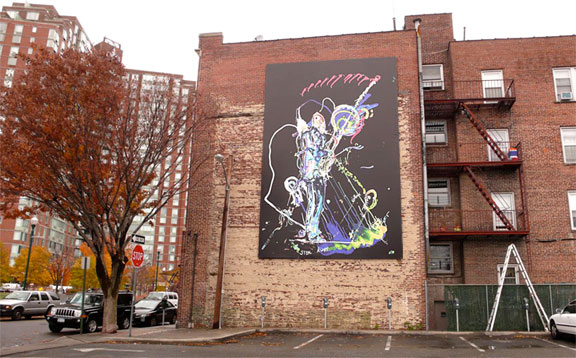 30 x 20-foot Steal Away public mural on Lawton Street in New Rochelle, New York,
opposite the main entrance of the New Rochelle Public Library.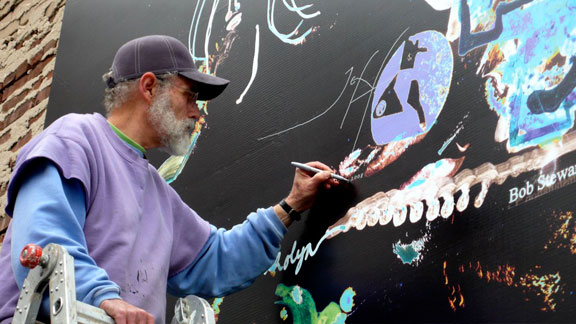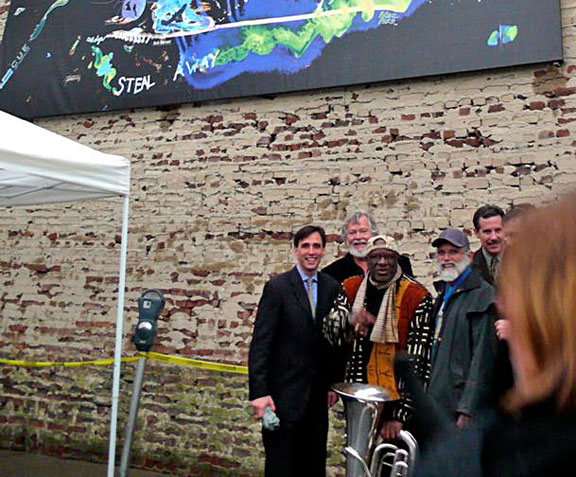 Mural Dedication on November 6, 2008 with Mayor Noam Bramson,
Municipal Art Commission Chair Ivar Hyden, Tuba-master Bob Stewart,
musicWitness® and City Manager Chuck Strome.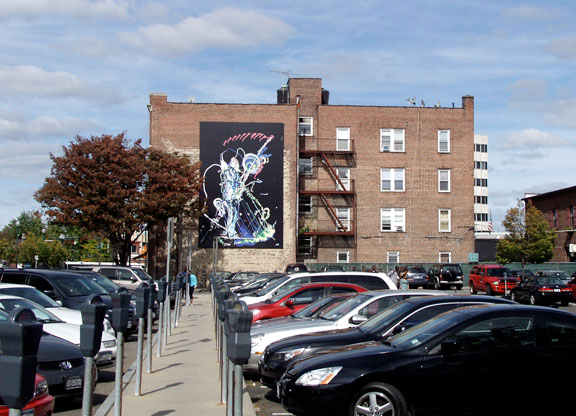 Steal Away : long view photo by Ebba Jahn, October 8, 2009
| Home | Biography | musicWitness | Prints | Witnissimo DVD's | Discography | Sculpture |
© All rights reserved. Unauthorized reproduction is a violation of applicable laws.